Elcomatic has over 45 years experience in the electronics industry, providing repair/vendor services to many large organisations including Oracle, IBM, Compaq and NCR.
Over the last 12 years, our repair division has predominantly been involved in the service and repair of EPOS terminals and all associated peripherals. We provide a repair depot service for GES/Venture, with whom we still
successfully work with.
We have recently invested in creating a new bespoke repair facility in Irvine, Ayrshire, Scotland. Having recently moved into this facility, it has been designed with efficient operation flow and expansion capability in mind.
WE ARE APPROVED VENDORS FOR:
TEST & REPAIR
We have a team of personnel fully trained in the functional test and repair of EPOS units and associated peripheral devices. All units are fully tested and repaired then subject to burn-in before final inspection.
DEBUG
Our test team is complimented by skilled debug technicians, capable of fault finding to component level using an assortment of test equipment including multi-meter, oscilloscope and digital state analyser.
PCB REWORK
We are confident in all aspects of through-hole, surface mount and hybrid PCB repair. We have invested in quality soldering equipment to enable us to carry out all PCB repairs in house. Our repair technicians are trained in the use of our full range of repair equipment
including:-
Hot air reflow
BGA replacement and inspection machine
BGA rework machine
Vacuum solder extractor
Traditional soldering iron
Wave reflow system
PCB REPAIR
We specialise in the repair of more severe damage, with the capability of replacing PCB tracks, pads and eyelets, and track deletion. All PCB repairs are thoroughly inspected before functional testing and burn-in to ensure a quality repair.
EPOS PERIPHERALS
To compliment our repair of EPOS terminals, part of our repair operation includes the repair of EPOS peripherals
including barcode scanners, printers and hand-held PDA's.
As with all our repairs, these units will undergo a full functional test, burn-in and inspection before being approved for dispatch.
Repair capabilities include replacement/repair of:-
LCD's
Touchscreens
Batteries
Print heads
Printer motor/roller drive system
Damaged casings
Mainboard to component level
EPDA / MOBILE PHONE / TABLET REPAIR
Owing to the growing nature of the mobile device market, we have responded to this by offering a repair service for these units. Typical repairs, often induced by dropping and other damage, include:-
Replacing damaged/faulty LCD
Replacing damaged/faulty touchscreen
Replacing damaged casings
Replacing batteries
Debugging main boards
SCANNER REPAIR
We have experience of repairing both hand-held and presentation barcode scanners
Replacing damaged scan window
Re-flashing firmware
Repair, replacement and alignment of scan pattern generator and receiver components:-
Laser, Reflector mirrors/optics, motor, lenses, optical sensor/receiver
Control circuitry/mainboard debug to component level
Replacement of casings/cosmetic parts
As with all devices, a full functional test and burn-in is carried out to ensure a quality repair.
MODIFICATION
We are equipped to carry out any modification work which may be required by a manufacturer to ensure a product complies with Engineering Change Notices, with the ability to carry out required engineering conversions and reworks.
INSPECTION
All of the products we service are thoroughly inspected before despatch from the facility to ensure the customer received a quality product.
DECONTAMINATION
Where a fault has occurred through ingress of foreign matter such as liquid, dust and foodstuffs, we are fully versed in the decontamination of electronic equipment. Where the PCB has been damaged due to liquid ingress, we have technicians experienced in the repair of tracks/pads/barrels to bring an otherwise scrap PCB back to life. External casings are hygienically cleaned and checked for integrity to minimise potential further damage due to dirt ingress.
TRACKING SYSTEM
We have developed our own bespoke tracking system, accurately tracking every item returned to our facility. This system spans the full cycle of our operation, from when the unit is shipped to us through to when it is returned to the customer. This enables us to create a fully documented report for all our customers, complete with details of parts usage, fault description etc.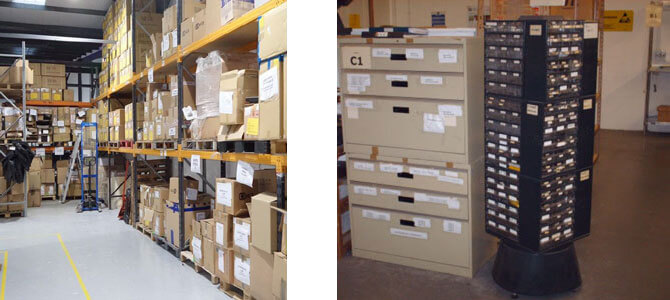 PARTS
Our new facility has ample space for parts storage and we have the power to invest in a large stockholding, enabling us to turn around repairs quickly without having to wait on parts. As with our system to track units in repair, all parts are monitored in our tracking system to ensure replenishment is made when required, as well as providing history on part usage.
MANAGED SERVICES
We can provide you with a variety of managed services all designed to make your life easier.  Examples include:
Warehousing of replacement parts – loop stock storage at our site
Pre configuration / imaging of items prior to shipping to site
Advance replacement of failed parts – also known as a Swap-IT service
Bench repair maintenance contract – fixed price per asset per annum, unlimited repairs
RTB system upgrades – software and hardware
WE DON'T BELIEVE IN HIDDEN CHARGES
FREE DELIVERY
Free UK wide delivery
back to customer

FIXED PRICES
Fixed price & ad-hoc
annual repair contracts

FREE QUOTES
Free quotes and
repair assessments
NO FIX, NO FEE
If we can't fix it,
you don't pay
HOW OUR REPAIR PROCESS WORKS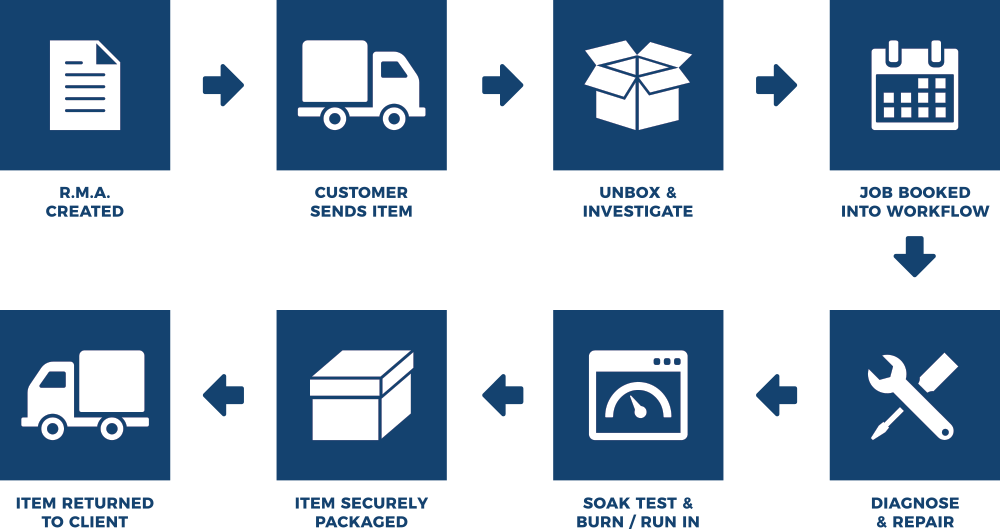 +44 (0) 1294 274 914
info@elcomaticepos.com
Elcomatic  |  16 Kyle Road  |  Irvine  |  Ayrshire  |  Scotland  |  KA12 8JU