KITCHEN EQUIPMENT

EPOS equipment is an essential part of any modern busy kitchen. For many restaurants, they are something which has come to be taken for granted – until they break. Once you have grown accustomed to EPOS equipment as part of your everyday operation, a sudden change can lead to severe business disruption.
If kitchen equipment starts to fail during a shift, food orders for the rest of the night can be thrown into turmoil as you try to organise and implement a new system. Mistakes or delays with orders may create such an unpleasant experience for a customer that they do not return, and they could even share a bad review online or with friends.
At Elcomatic, we know this equipment like the backs of our hands and appreciate the sheer chaos that can follow when it starts to misbehave. The minute your equipment arrives our dedicated specialists will begin working on it immediately and will have it on its way back to its rightful place as soon as we possibly can.
To get your kitchen back running smoothly as quickly as possible, call now on 01294 274 914.
WHY CHOOSE ELCOMATIC?
XXX
Specialised Personnel: To place people in charge of fixing specific devices or brands, you need to be working with a volume that warrants that kind of distribution of labour. We operate out of a dedicated repair facility, which means we consistently work with enough product to have different personnel assigned to specific families of products.
This experience is invaluable when it comes to getting your apparatus back to you fast. Because our personnel work with the same style of product day in and day out there is nothing they come across almost nothing, they have not experienced before. Because of this approach to repair, our skilled workforce will fix your problem hardware easily and efficiently, significantly reducing the disruption to your business.
XXX


Specialised Personnel
Not all repair companies are created equal. Not every company has the turnover of repairs to get experience with a wide range of equipment, and you might be handing your equipment to someone with little to no experience in handling it, which can delay repairs or reduce their effectiveness.
At Elcomatic, we split our repair teams into specialities. This means that the person assigned to repair your equipment will know everything there is to know about your device, the brand, and the family of devices in general. It is almost certain that whatever the problem is, we have someone who has dealt with it before.
XXX


Conscientious Service
We know everything there is to know about EPOS systems, and so we understand how useful they are. We appreciate that they are vital to the day to day running of any business, and know what it is like to run a business without such a fundamental piece of equipment.
Our service is centred around getting your equipment back to you not only quickly, but as reasonably priced as possible. We use the most cost-effective and efficient techniques which are guaranteed to have your machine good as new and leave your wallet well off too!
OUR POLICIES
XXX


Free Delivery
Once we have everything back to working normally we will ship it back to you, completely free of charge.

Fixed Price
We have a set price list, which means a specific repair on a particular device will always remain the same – you can be sure your final bill is entirely fair.

Contractual Repairs
Paying so that something just works properly is never fun. Especially for companies with a massive amount of equipment; it feels like the bills never stop coming! By establishing a contract with us, you can just send your equipment off to us without worrying about how much it is going to cost.

Free Quotes
To meet our commitment to delivering the very best service, we provide free quotes before starting work. This will allow you to make an informed decision and budget appropriately.

No Fix, No Fee
It isn't always possible to fix a piece of equipment in a reasonable time or for a reasonable cost, but that is between us and the machine; not you! When it isn't cost-effective to make a repair, we won't charge you a penny and can offer advice on how you should proceed.
GET IN TOUCH
XXX
Running a busy kitchen is stressful enough without the added challenge of dealing with faulty equipment. It is essential you have access to a service you can rely on to get things done quickly and to a high standard, so give us a call now on 01294 274 914.
Alternatively, fill in either of the forms on our 'Contact' page to either organise a quotation or book a job immediately.
WE DON'T BELIEVE IN HIDDEN CHARGES
FREE DELIVERY
Free UK wide delivery
back to customer

FIXED PRICES
Fixed price & ad-hoc
annual repair contracts

FREE QUOTES
Free quotes and
repair assessments
NO FIX, NO FEE
If we can't fix it,
you don't pay
HOW OUR REPAIR PROCESS WORKS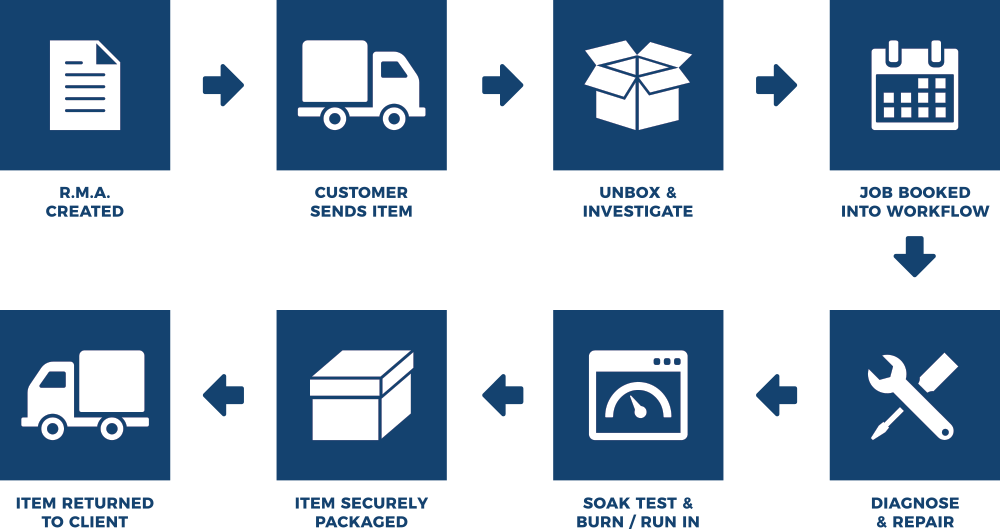 +44 (0) 1294 274 914
info@elcomaticepos.com
Elcomatic  |  16 Kyle Road  |  Irvine  |  Ayrshire  |  Scotland  |  KA12 8JU