RECEIPT PRINTERS

When it comes to auxiliary EPOS equipment, there is little that is more fundamental than a receipt printer. Whether you work in the restaurant industry and need to provide your customers with a bill, or work in retail and need to provide a receipt after a transaction, having to write a receipt will disrupt your entire operation.
At Elcomatic, we understand how critical the functionality of receipt printers are. We provide quick, efficient, and effective repairs for your receipt printers which are up to the standards your business deserves. Our service is designed to minimise the disruption caused by a printer breakdown, meaning we can have your machinery back with you and fully functional before you know it.
Here are just a few of the brands we specialise in:
This list is by no means extensive, so do not hesitate to give us a call on 01294 274 914 if you would like to inquire about another manufacturer.
WHY CHOOSE ELCOMATIC?
XXX
Specialist Printer Repair Staff: Not every company can have specialised technicians. Not everyone works on the volume of devices to separate personnel into brands or families of EPOS technology. At Elcomatic, we do, meaning that our staff are unrivalled in their knowledge and experience in fixing specific products.
In our dedicated repair facility, we have seen and repaired every kind of EPOS problem you can imagine, which means you can be sure that your critical equipment is in good hands when you send it to Elcomatic.
Fantastic Customer Service: We work with EPOS equipment every day and appreciate how fundamental it is to an efficient and fully operational business. That is why we do not just conduct fantastic, quick, and cost-effective repairs, but we also do everything we can to make the process as fluid as possible to minimise the disruption caused to your business.
OUR POLICIES
XXX


Free Delivery
Once we have your EPOS technology as good as new we will deliver it back to you securely, completely free of charge.

Fixed Price
Our prices for specific repairs on specific devices always remain the same so that you can rely on fair pricing.

Ad Hoc
Repairs are charged labour + parts costs based on individual returns.

Contractual Repairs
If you find that you are shelling out money for repairs frequently, we offer contractual work. This means whenever something breaks it is simply a case of getting it sent straight to us, for a set annual fee.

Free Quotes
Because of our experience and knowledge, we can offer free quotations before any work begins, leaving you safe from any nasty surprises.

No Fix, No Fee
Everything is repairable, it just is not always cost-effective to do so. Occasionally we come across a problem where a replacement is cheaper and more appropriate. When this happens, we will not charge you a penny.
GET IN TOUCH
XXX
If you are having trouble with your receipt printer, or any other form of EPOS equipment, give us a call today on 01294 274 914.
If you want to jump straight to getting a quote or booking in a job, we have a form for each on our 'Contact' page.
WE DON'T BELIEVE IN HIDDEN CHARGES
FREE DELIVERY
Free UK wide delivery
back to customer

FIXED PRICES
Fixed price & ad-hoc
annual repair contracts

FREE QUOTES
Free quotes and
repair assessments
NO FIX, NO FEE
If we can't fix it,
you don't pay
HOW OUR REPAIR PROCESS WORKS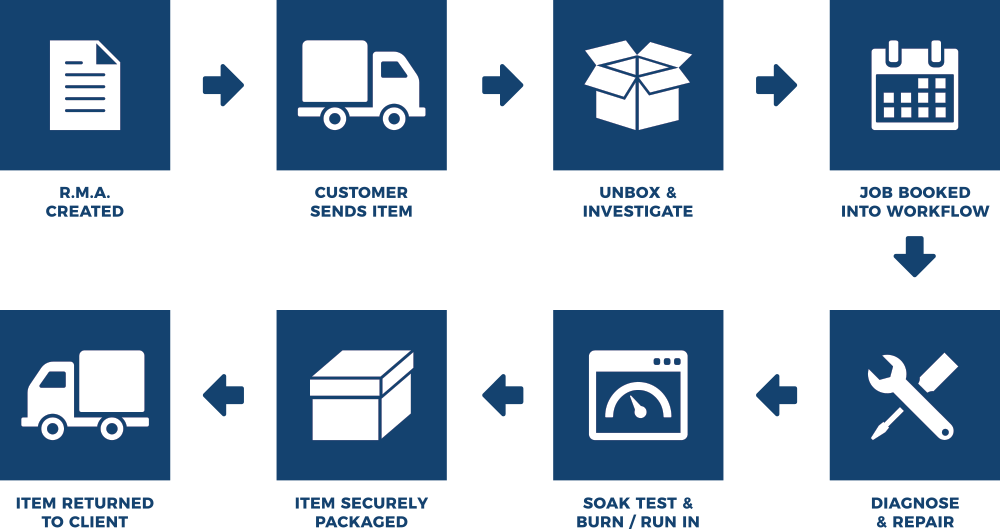 +44 (0) 1294 274 914
info@elcomaticepos.com
Elcomatic  |  16 Kyle Road  |  Irvine  |  Ayrshire  |  Scotland  |  KA12 8JU