LEGACY REPAIRS

Moving with the times can often be overrated. When you have equipment that works and is key to keeping your business productive, and in turn profitable, you should not have to replace it just because it is now considered 'obsolete' and the manufacturers have decided to stop supporting it.
However, that does not change the fact that broken equipment is broken equipment. Moreover, as machinery and technology get older and more worn out, it is likely to encounter an increasing number of problems. If you find that malfunctioning technology is causing issues for your business, and cannot find manufacturer support, Elcomatic is here to help.
WHY CHOOSE ELCOMATIC?
XXX
Unrivalled Access to Parts
Having been in the business for so long, we have unique access to parts and components. In our warehouse, we store a vast range of components from the common and often-used to the unusual and niche. This puts us in a fantastic position to fix legacy equipment without the delay of waiting on a part delivery.
Alternatively, with our significant amount of time in the industry, we have amassed a wide range of the very best suppliers, both domestically and internationally. By having this access to parts, we will be able to source obscure components which can bring your legacy equipment back from the brink.
In the unfortunate event that we do not have the part and it is impossible, or at least not cost-effective, to source an exact replacement, there are still other options. We can either re-engineer the unit in question or find a replacement part that will do the same job.
XXX


Give Your Equipment a Facelift
Although a device may have served you well for many years, there is no getting around the fact that it likely has issues. For example, you might find that the same problem component continually breaks down, causing the entire device to fail. Luckily, with modern technology, we can offer a fix.
At Elcomatic, our long history in the industry and the sheer amount of work we have done have left us in an ideal position to improve the reliability of older legacy technology while keeping its functionality identical. Our technicians are able to identify which of the legacy components are holding the device back and can swap them with a cutting-edge modern equivalent, significantly increasing its lifespan and performance.
XXX


Root-Cause Analysis
If you have had a legacy device for many years and have dealt with less qualified repair services, no doubt you have encountered the same problems numerous times in a row. For example, a certain component may break only to break again soon after you get it fixed. This is a significant and costly waste of your time.
Our specialists will carry out thorough testing to find the root cause of the issue, addressing the disease and not just the symptoms. By examining the equipment and tracing the issue back to where it all started, we can fix that issue once and for all, saving you both time and money.
XXX


Do You Need Some Older Legacy Equipment Fixed?
Refusing to update your equipment when it works perfectly well for your needs is not stubborn, it is sensible. However, older equipment naturally comes with its own problems. By using our fantastic Legacy service, you can significantly increase the lifespan of your devices and, on occasion, perform light upgrades that will improve performance while keeping functionality exactly the same.
There is no feasible way of us listing the product codes for every single piece of electrical equipment we fix, so the easiest way for you to find out if we can help you is to give us a quick phone call.
To make an inquiry or book a job, give us a call on 01294 274 914 today or visit out 'Contact' page ask us a question.
WE DON'T BELIEVE IN HIDDEN CHARGES
FREE DELIVERY
Free UK wide delivery
back to customer

FIXED PRICES
Fixed price & ad-hoc
annual repair contracts

FREE QUOTES
Free quotes and
repair assessments
NO FIX, NO FEE
If we can't fix it,
you don't pay
HOW OUR REPAIR PROCESS WORKS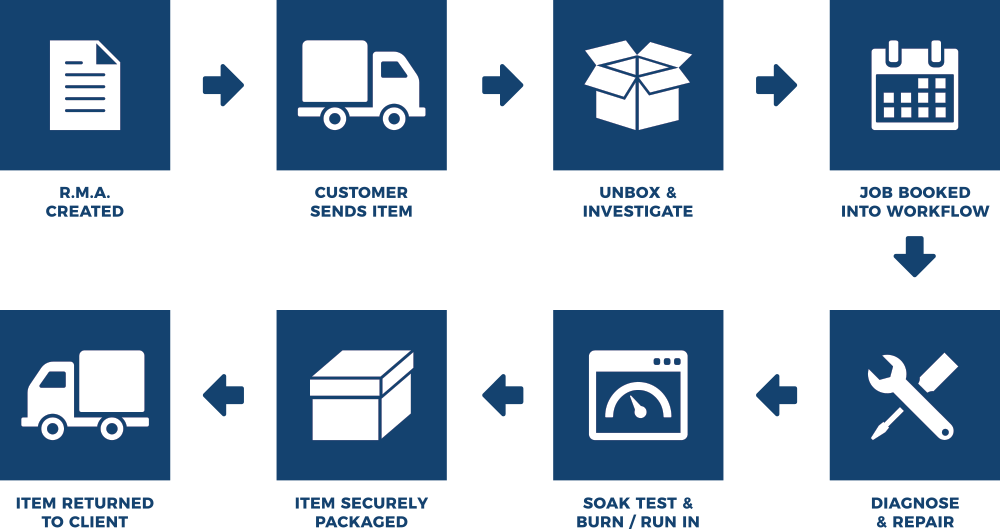 +44 (0) 1294 274 914
info@elcomaticepos.com
Elcomatic  |  16 Kyle Road  |  Irvine  |  Ayrshire  |  Scotland  |  KA12 8JU