GAMING

Since the late 1970s, the gaming industry has grown exponentially and now takes up a significant sector of the electrical goods market. From gambling and arcade machines to home and portable games consoles, there is a huge variety in technology associated with the gaming industry.
Whether a gambling machine that is fundamental to your business, an arcade machine which requires specialist and niche expertise, or a games console has broken, Elcomatic has the personnel and resources for the job.
Gambling Machines
At Elcomatic, we have specialist technicians for every family of electronic goods. This means that when you send one of your gambling products to use you can be sure they will be repaired or maintained by someone who works on them day in and day out, with access to all of the tools and parts they may need.
XXX


Arcade Machines

Against all the odds, in recent years arcade machines have made a comeback. Not only are collectors buying them up for their personal collections, but arcades and arcade bars are popping up across the UK and Europe. It isn't unusual for these machines, given their age, to be in need of a lot of TLC. Elcomatic is perfectly equipped to return them to their former glory.
Again, arcade machines are specialist products. In order to make sure they are functioning like they are new, they require specialist knowledge. At our dedicated repair centre we have plentiful experience with arcade machines passing through, and so are in a unique position to work on them with an in-depth knowledge of their inner workings.
XXX


Games Consoles

Although they are not quite as large as gambling or arcade machines, they are in many ways much more complicated! If your business relies on the entertainment value of games consoles, perhaps in the case of a hotel or childcare, or you even have a dud Playstation or Xbox sitting at home, you can rely on our technicians to have it back to normal quickly and effectively.
Due to the prominence of these machines, we usually have the parts on-hand to diagnose the get the malfunctioning component swapped out the moment we diagnose it. Otherwise, if the problem is particularly obscure, we can contact our domestic suppliers to organise what we need.
XXX


Do You Have a Gaming System in Disrepair?

Whether you need a licensed gambling machine operator, a specialised arcade machine technician, or just a fantastic and reliable electrical repair company to work on your games consoles, look no further than Elcomatic. Our unrivalled practical experience, as well as our dedicated repair facility, put us in an ideal place to work on and repair every kind of electronic device.
GET IN TOUCH
XXX
To arrange a job or to make an inquiry today, give us a call on 01294 274 914.
Alternatively, you can use our 'Contact' form and we will be in touch as soon as we can.
WE DON'T BELIEVE IN HIDDEN CHARGES
FREE DELIVERY
Free UK wide delivery
back to customer

FIXED PRICES
Fixed price & ad-hoc
annual repair contracts

FREE QUOTES
Free quotes and
repair assessments
NO FIX, NO FEE
If we can't fix it,
you don't pay
HOW OUR REPAIR PROCESS WORKS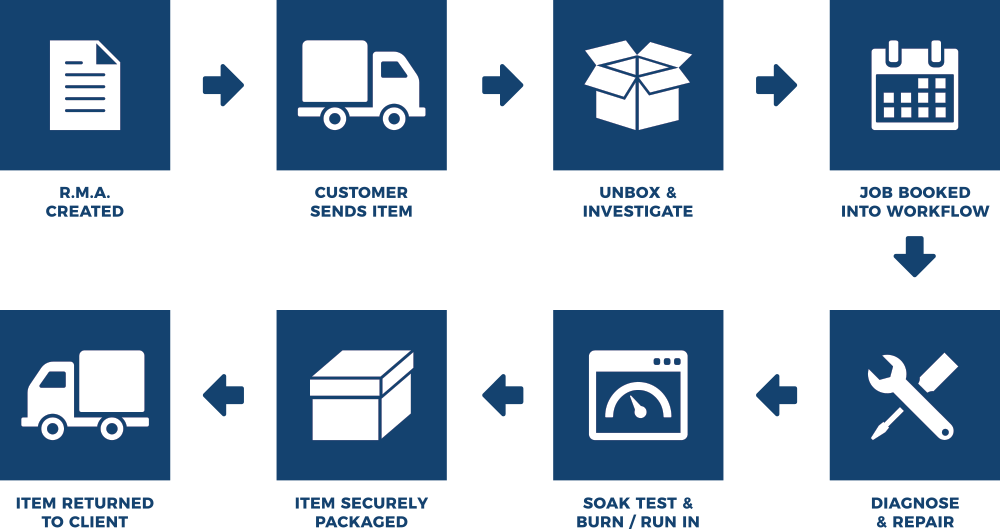 +44 (0) 1294 274 914
info@elcomaticepos.com
Elcomatic  |  16 Kyle Road  |  Irvine  |  Ayrshire  |  Scotland  |  KA12 8JU